Library Project
W.D. Frazee Sermons would like to provide your church/school/institutional library (including doctors' and dentists' offices) with free materials. Not only do we want others to become familiar with the ministry, but, most importantly, we want to bless and enrich their walk with the Lord. So, if your entity has a library, please have the librarian, pastor, principal, president, manager, or head elder contact us so we can get the materials to them.
If there are any questions, please email us at support@WDFsermons.org.
May God richly bless, as together we spread the word and wait for His soon return!
Note: For those outside of the USA, we do ask for a donation to cover the enormous cost of international shipping. But we don't charge to mail these materials within the 50 United States.
The prices are included for your information. But the materials will be free as long as you promise that it is for public library purposes only, as specified above, not for home libraries:
BOOKS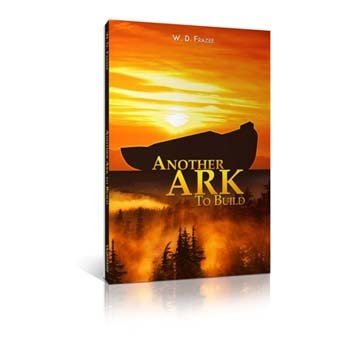 Another Ark to Build   $5.95  Compiled from a series of sermon talks by W.D. Frazee, this book gives intensely practical instruction on being ready for the second coming and the last-day events. Chapters include: "Ministry of Heresies," "Cities of Refuge," and many more!
Coming Events & Crisis at the Close  $11.49 Have you ever wondered just what are the actual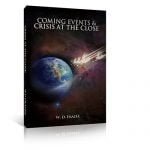 sequences of last-day events like the Sunday law, close of probation, and the time of trouble? This compilation of transcribed sermons from W.D. Frazee explains last-day sequences and, more importantly, what to do NOW to be prepared for them. The last section is a beautiful and urgent parallel between the last scenes of Christ's life and the experience of the 144,000.

Ransom and Reunion Through the Sanctuary   $6.95

Experience the love and justice of God blended in the infinite ransom paid for our sins, and the infinite longing of God to be reunited to those for whom He died. Ransom and Reunion covers the purpose of our creation and the process of our redemption through the imagery of the sanctuary. Simple enough for a child to understand yet deep enough to challenge a scholar.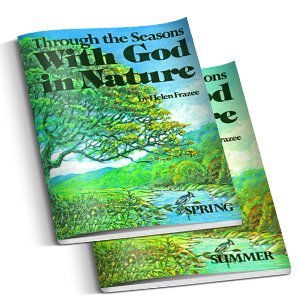 Through the Seasons with God in Nature $3.95 (set of 2)
W.D. Frazee's late wife, Helen Frazee, shared spiritual insights from the great out-of-doors. These are great for sermon illustrations, to teach children spiritual lessons, or to take on a Sabbath afternoon hike.
Home Leadership $11.95
Home Leadership is a textbook compiled by Eden Valley Institute for the purpose of training home heads. It is composed mainly of Elder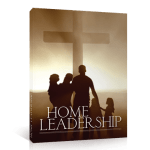 Frazee's class series called "Home Heading 1-13." Home heading used to be taught and practiced by several self-supporting institutions. It is the practice of families who would take students and new faculty into their homes and teach them the divine blueprint about how to lead a successful home after Heaven's order. Though very few people continue to practice home heading, the principles still apply for those who want to conduct Christian homes according to the divine model. The principles apply equally well to those who want to understand the blueprint for Adventist institutions since the Spirit of Prophecy counsels that our institutions should have a family-like atmosphere. Additionally, it is our hope that the re-printing of this book will inspire families and institutions to revive this Heaven-blessed practice.
Please contact us at the information below to let us know if you would like us to send you the free materials. Be sure to include in the message body line,  the name of your organization, the requestor's name,  the requestor's position, phone number, and mailing address. Be sure and place a "yes" in the last field.
Yours in the Blessed Hope,
The W.D. Frazee Sermons Team
W.D. Frazee Sermons
435 Lifestyle Lane
Wildwood, GA 30757
706-820-9755 / 1-800-WDF-1840
support@WDFsermons.org